Below is a short article by Phil Hodson which gives an insight into the club, also attached is a follow on by Simon Hoare,
A short update on the club and its future. : by Simon Hoare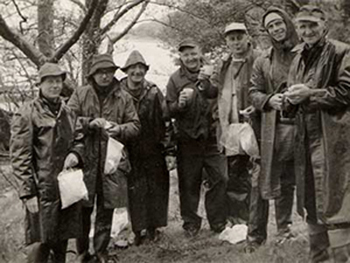 Heres a little tale all about us, below is a brief history of the Society, its aims and objectives and plans for the future.
The CS(B/pool ) A.S. was formed back in 1947 when numerous areas of work were relocated to the Blackpool area.
It is rumoured that a number of sports activity clubs were founded in the next few years so that a number of gentlemen of the time could escape from washing up duties.
Our President, Les Hitchen, was one of the founder members. The picture shows Les and others on one of the many organised trips. (1949ish)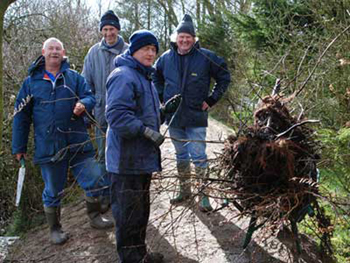 We have a number of waters dotted around the Fylde.
These include a couple of small farm ponds, a mile stretch on the river Wyre down stream from St. Michael's Bridge and a fishing complex at Beacon Fell.
The Beacon Fell site (Frank's Pool, Kidney pool and stock pond) are our jewel. The two fishable waters are brimming with fish of most species to specimen sizes.
The complex is strictly managed by the dedicated team that form the current Committee.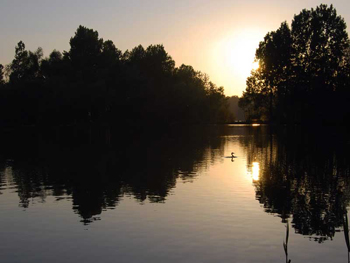 We deal with feeding, breeding and site work involving a few organised work parties each year. Members are encouraged to help with the ground work to keep costs down.
It is well proved that many hands make light work and we quickly finish the job sheets which are prepared in advance.

Each year we run a series of matches which are fished at both our own lake and away venues.
Points are accumulated during the Season and cups are awarded to the top catchers.
The matches are a great way to improve your angling skills and there is always some pre / post match banter to entertain you!!!!

As a Hassra club we are committed to supporting the children's hospice, Brian House, and each year we donate money raised at raffles and special functions.
We hope you will all be able to support the club's many and varied activities this year. All events will be advertised in plenty of time. Watch this space.
I wish you all a very good season and hope you catch plenty. Don't forget the articles and pictures for the newsletter. This will be contained in the body of our web site or sent as a hard copy for those with no computer.
Article by
Phil Hodson