The making of Franks - By Mike Japp. (part i)
The image below shows us Franks as it is today, but, it was not always like this......................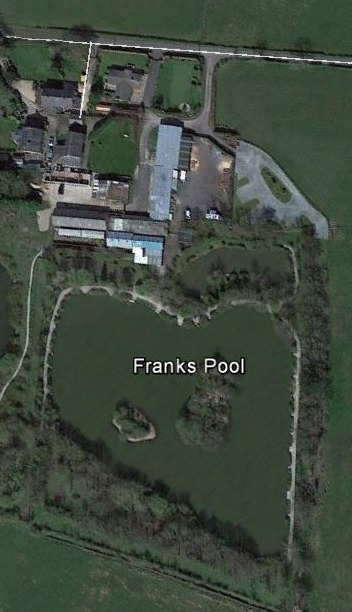 (Image courtesy of Goggle Earth)
It was the persistence of my Secretary, Bill Nicholson, that saw our society acquire the fishing rights to what would become known as Frank's Pool.
We had discovered and visited many lakes, marsh flashes, large pools and stretches of the Rivers Lune and Wenning and Bill's discovery of an article in the Farmer's Guardian of April 1986 set us on a new line of enquiry.
By this time we had become a little despondent having spent hours upon hours with bank managers etc raising guaranteed loans to bid for the 'Baubles'. I recollect bidding on 'our lot' to our limit successfully, but only for the auctioneer to tot up all the various successful acreage bids and re-auction all the farmland as a whole! Well, that was it for us, well scuppered!
The Farmer's Guardian article had revealed that Jim Bailey and his brother at Higher Lickhurst Farm were excavating two lakes for fishing and so Bill wrote and back came an invitation to view and to tender. When we went to have a look we found Frank's Pool had already been flooded to its 9 foot maximum depth and the adjacent lake was still under construction.
Below is a copy of the original architects plan for Franks Pool.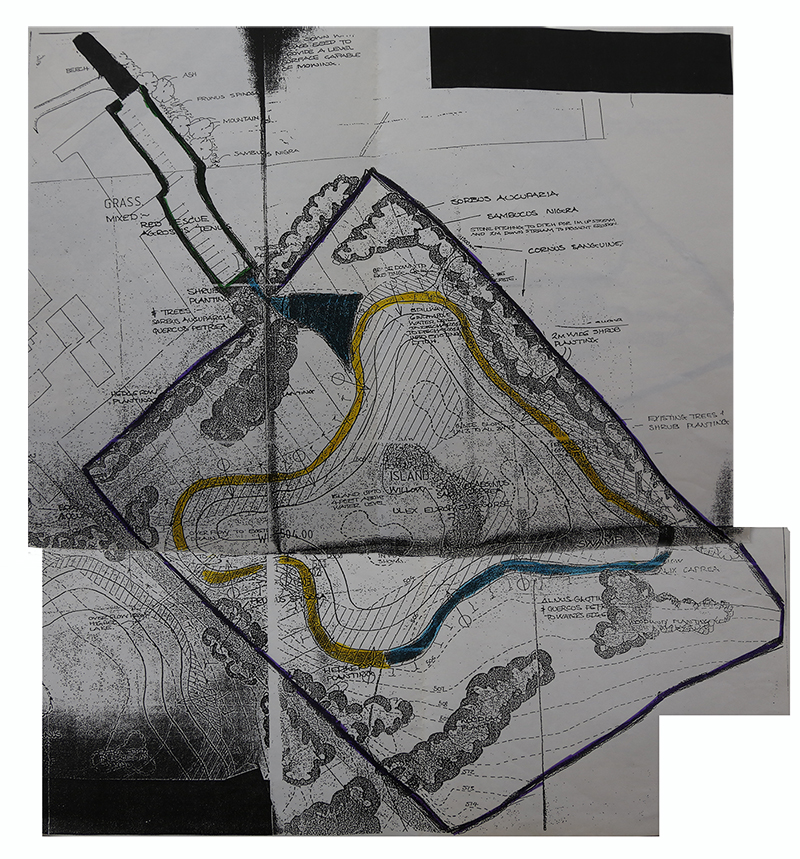 The making of Franks - Part ii
MIKE JAPP
Members who would like to see their catch shown on the website, please email a copy of the image with details